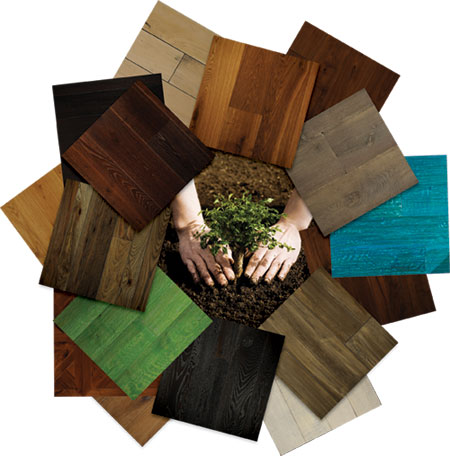 The MODA line of hardwood flooring was uniquely created to offer wood floors sourced from domestic forests that are managed with sustainable techniques. We are committed to satisfying and inspiring designers and architects everywhere by offering earth-friendly products that can be ordered in a virtually limitless array of finishes, designs and cuts.
MODA Hardwood Flooring is not just a purveyor of fine wood floor products; we are the manufacturer. Our state of the art facility combines the best of modern technology with old-world craftsmanship. Combining the best of both worlds means you get a quality wood floor made with cuttingedge precision and handcrafted customization. We know and follow our wood products from the forest to the floor.
Our hardwood products are cultivated and handcrafted in the United States. We're proud to offer incomparable depth of color coupled with superior quality, and finished by experienced American artisans. At MODA each order is personalized and unique to the specific needs of our architects and designers — that's the MODA difference.
MODA is committed to delivering the highest level of customer service. Our people make the difference.